I came across this lovely image on Pintrest and it's gotten me inspired to test some transfer options on some near future furniture pieces. You can find more information one this specific piece here. Coming across this site I discovered it to be an amazing source for freebie designs and transfer technique information. Take a look for yourself!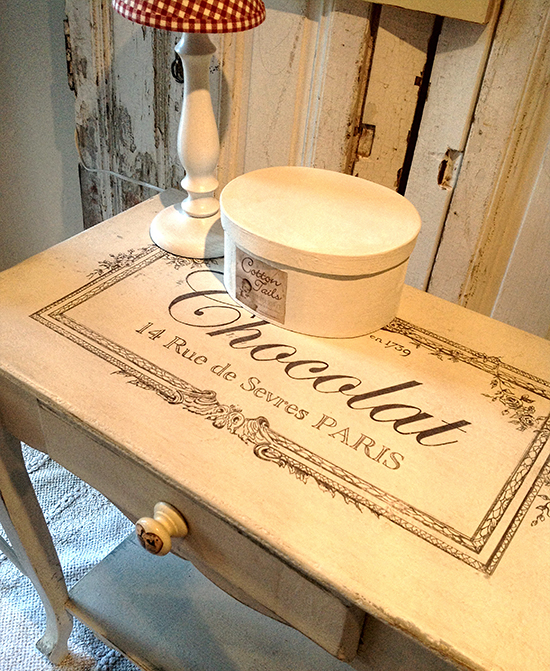 I have ink jet printer setting downstairs because I do most of my printing off my laser printer but I see I'll have to dig mine up again to try out some of these designs. I'm actually excited to come up with my own designs to be used as completely original transfers. A great way for me to get my graphic design skills to the test.

Image credit found here.
Here's another inspired piece...I love the details that this lady has put into this one.


Click here to view her step by step tutorial.
There's always the good old fashion way of having something hand painted. This option probably interests me the most being that I love this kind of painting the most...details details details. Can't wait to make up some signage for our house and see how they turn out.

Click here to view this tutorial on how to make your own vintage sign.
Eeek! I can't explain to you how much I adore this look! Simple and elegant. LOVE!


Click here to view more details on this fabulous transformation!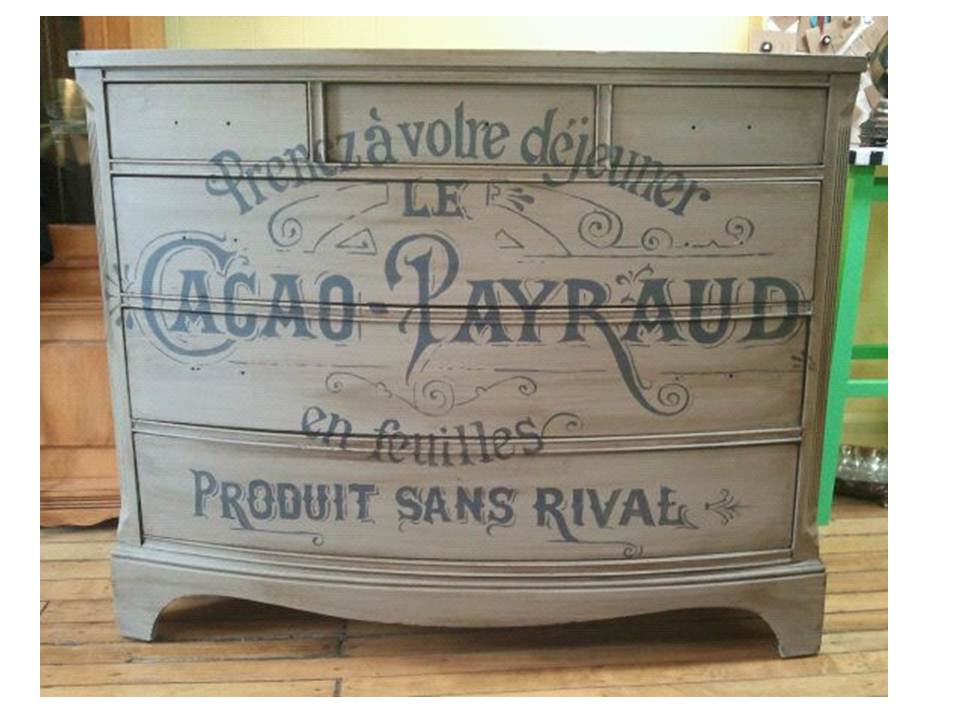 Take a look at the details here...there had to be some long hours put into this pretty piece. Click here to view it's makeover.


I love the simplicity of this one...even better it's made simple as a stencil that is sold on Etsy!


I'm thinking I'm going to need to buy this...Click here to purchase you stencil.
I'm seeing this everywhere...numbered drawers. Another must try idea.


Click here for more images of this piece...give you a heads up...it's not in English.



Ok...That's all I have time for as of right now...I'll of course be adding more as I come across them now that I have a post for transferring inspirations ideas. Please let me know of your own creations if this is something you've taken time to do. We would love to share and see your creations!